Waialae Gardens Black #Tropical Print Tie-Front #Shorts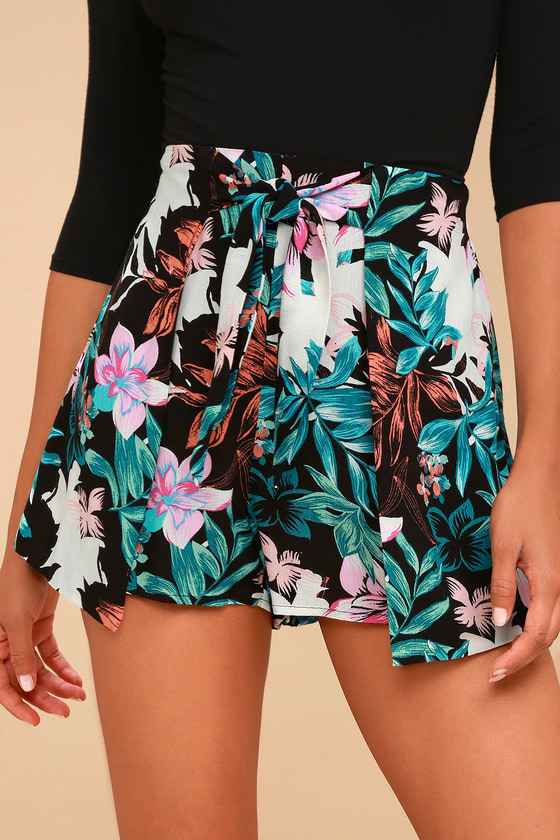 Waialae Gardens Black Tropical Print Tie-Front Shorts
The Waialae Gardens Black Tropical Print Tie-Front Shorts are so cute we want to inMauiin them!
Colorful green, pink, orange, black, and white tropical print creates a care-free vibe across these cute woven shorts with flowing side panels that wrap and tie atop a high-waisted silhouette.
Enjoy FREE standard SHIPPING to the US for all orders over $50. No code required!
Lulus International Shoppers, enjoy FREE SHIPPING on orders over $150 simply by using the promo code – WORLDWIDE – at checkout.