Playful Personality Tan Tiger Print Knit #Cardigan #Sweater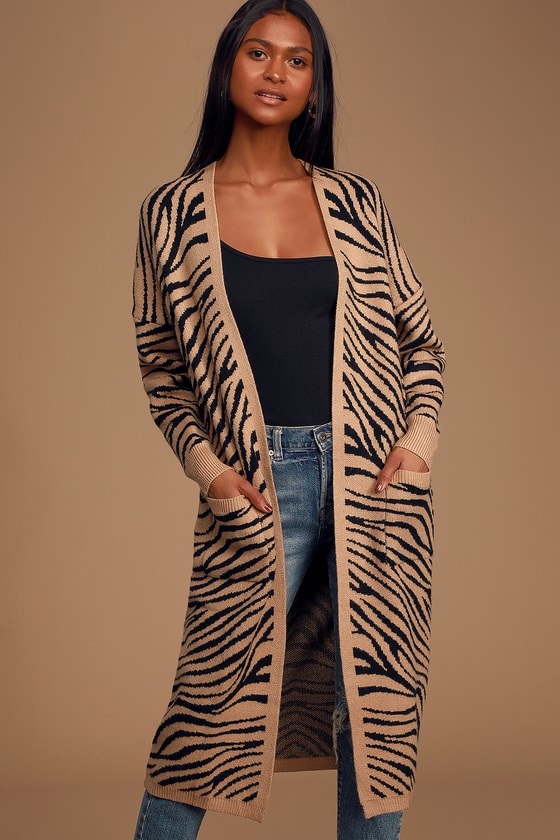 Playful Personality Tan Tiger Print Knit Cardigan Sweater
Let your fierceness shine through with the Honey Punch Playful Personality Tan Tiger Print Knit Cardigan Sweater!
Plush cozy knit in a fierce black and tan tiger print shapes this comfy cardigan that has long sleeves with drop shoulders and a long open front bodice with twin patch pockets.
Contrasting solid knit accents the cuffs, hems, and pockets.
Don't miss Lulus Cyber Monday Deals!! Save 40% off sale items simply by using the code – MONDAY40 – at checkout. Hurry, offer ends December 3, 2019.