Flutter You Doing? Off-the-Shoulder White #Top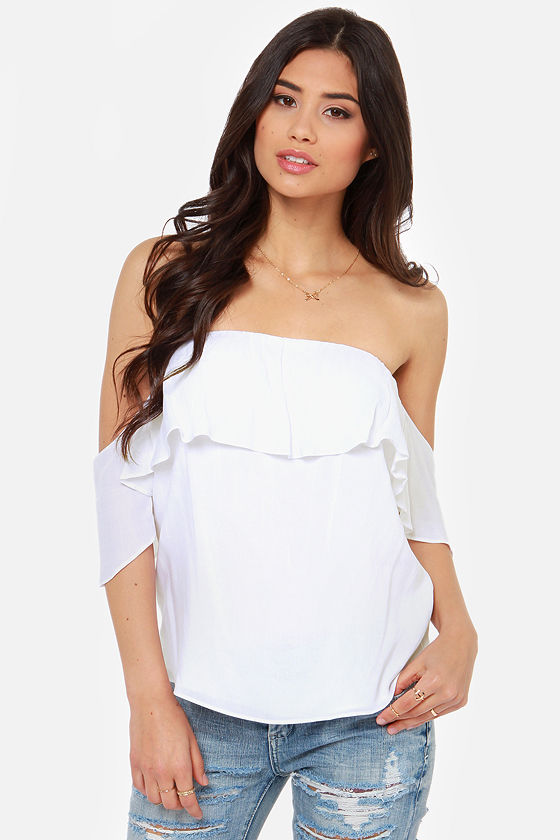 Flutter You Doing? Off-the-Shoulder White Top
What are we doing? Just admiring the ethereal bliss of the Flutter You Doing? Off-the-Shoulder White Top! A strapless, elasticized neckline is the perfect beginning to a ruffly tier that flows above a relaxed woven bodice, while off-the-shoulder sleeves flutter effortlessly at the sides.
Save an extra 20% off shoes on sale simply by using the code – DYT87NX – at checkout. Offer ends June 30, 2014.
Are you ready for a Fashion Face-Off Challenge? Find out which style will reign supreme in LuLu*s Fashion Face-Off!