Tricks of the Trade Taupe Maxi Dress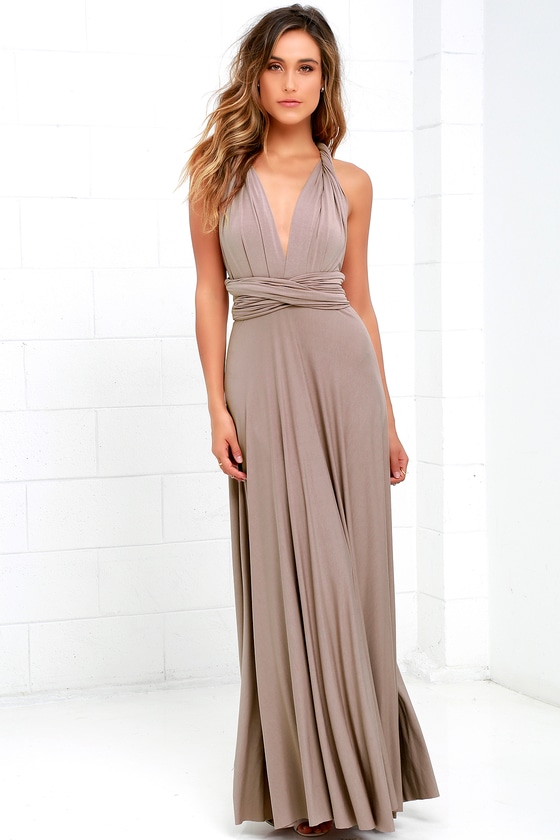 Tricks of the Trade Taupe Maxi Dress
Versatility at its finest, the Tricks of the Trade Taupe Maxi Dress knows a trick or two… or four! You can style it any which way you fancy and flaunt a completely different look every time you wear this.
Two long lengths of fabric sprout from an elastic waistband and may be wrapped into a multitude of bodice styles including halter, one-shoulder, cross-front, strapless, and more.
The stretchy latte brown jersey knit hugs your curves as you discover new ways to play with this fascinatingly flexible frock.
That's not all. The full maxi-length skirt ends at a raw hemline when you least expect it to!
Don't you just love how this dress exceeds your expectations every single time?!!
Save $10 off + enjoy FREE shipping on orders over $100 simply by using the promo code – Freeship10 – at checkout.
International shoppers, enjoy FREE SHIPPING on orders over $150 simply by using the promo code – WORLDWIDE – at checkout.