Baby Blues Light Blue and White Polka Dot Maxi Dress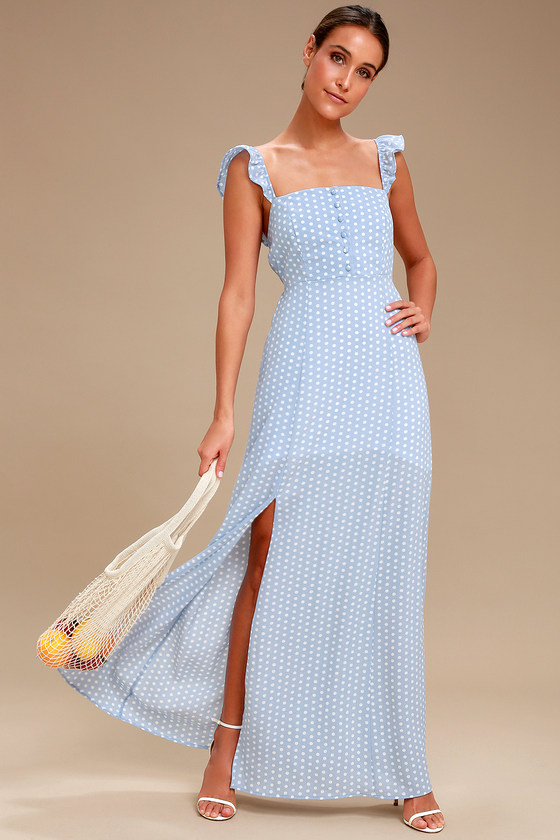 Baby Blues Light Blue and White Polka Dot Maxi Dress
You'll be sitting pretty in the Sage the Label Baby Blues Light Blue and White Polka Dot Maxi Dress!
Those darling elasticized ruffled straps can be worn on or off-the-shoulders depending on your mood.
Covered buttons accent the princess-seamed bodice while a slit maxi skirt flows below.
Feel free to top off this adorable lightweight polka dotted dress with a light cardigan on a cool night.
Save $10 off + enjoy FREE shipping on orders over $100 simply by using the promo code – Freeship10 – at checkout.
International shoppers, enjoy FREE SHIPPING on orders over $150 simply by using the promo code – WORLDWIDE – at checkout.