Missha – Super Aqua Cell Renew Snail Cream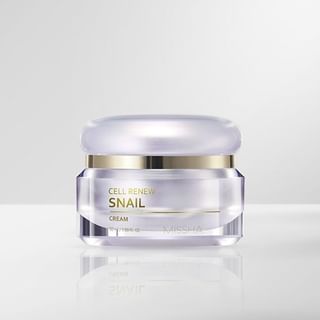 Missha – Super Aqua Cell Renew Snail Cream
Brand from South Korea: Missha.
Soothes and protects your skin from environmental damage, and offers deep hydration.
Helps improve the moisture retaining abilities of the skin.
So what is Snail Cream and how does it make you look younger and more beautiful? The answer is here.
Check out the YesStyle Beauty Shop for the latest trend that's gripping the world of anti-aging skincare featuring snail mucus repair.
Cyber Monday Savings! Save an extra 15% off your orders of over $49 by using the code – 2017CYBER – at checkout. Offer ends December 3, 2017.