Holika Holika – Prime Youth Black Snail Repair Eye Cream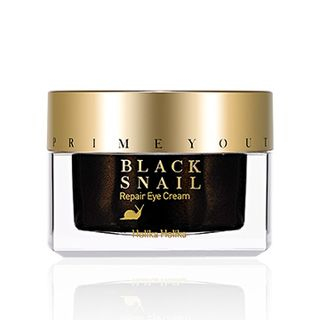 Holika Holika – Prime Youth Black Snail Repair Eye Cream
Brand from South Korea: Holika Holika.
Provides moisture and increases elasticity around the sensitive eye area.
Reduces wrinkles on the eye area.
Contains 30% Black Snail mucus filtrate.
What is Snail Cream and how does it make you look younger and more beautiful? The answer is here.
Check out the YesStyle Beauty Shop for the latest trend that's gripping the world of anti-aging skincare featuring snail mucus repair.
17. November 2017 by Shopperista
Categories: Beauty & Health, Korean Skincare & Makeup, Women, Women over 40 | Comments Off on Holika Holika – Prime Youth Black Snail Repair Eye Cream