Button-Front Slit-Dress Dress in Gray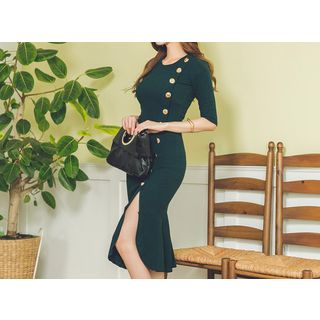 Button-Front Slit-Dress Dress in Gray
Beautifully feminine dress from South Korean brankd UUZONE. You know you want this!!!
Available in Wine Red, Green, and Black. One size only!
Get ready to party! Save $20 off your order of $200+ for all customers simply by using the code – 2017PARTY – at checkout. Offer ends March 12, 2017.
21. March 2017 by Shopperista
Categories: Cash Savings, Coupons, Dresses, Korean Fashion, Sales & Specials, Save Money, Women | Comments Off on Button-Front Slit-Dress Dress in Gray