Iconic Pinkalious #Bangles Set of 2 in Fuschia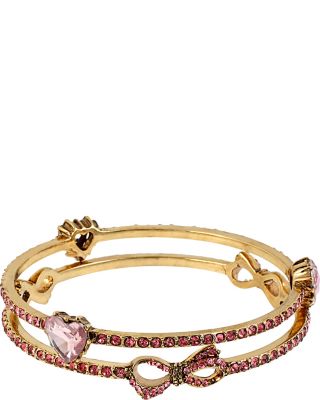 Iconic Pinkalious Bangles Set of 2 in Fuschia
A double shot of luxe from Betsey Johnson. These two bangle bracelets boast striking pink glass crystals. Crafted in antique gold-tone mixed metal.
Save an extra 15% off + enjoy FREE shipping
on your purchase of $100 or more with the code – BJDEC1 – at checkout. Offer ends December 31, 2013.
18. December 2013 by Shopperista
Categories: Cash Savings, Coupons, Fashion Jewelry, Free Shipping, Gift Ideas, Juniors, Sales & Specials, Save Money, Women, Women over 40 | Comments Off on Iconic Pinkalious #Bangles Set of 2 in Fuschia