Zad Atlantis White #Statement #Necklace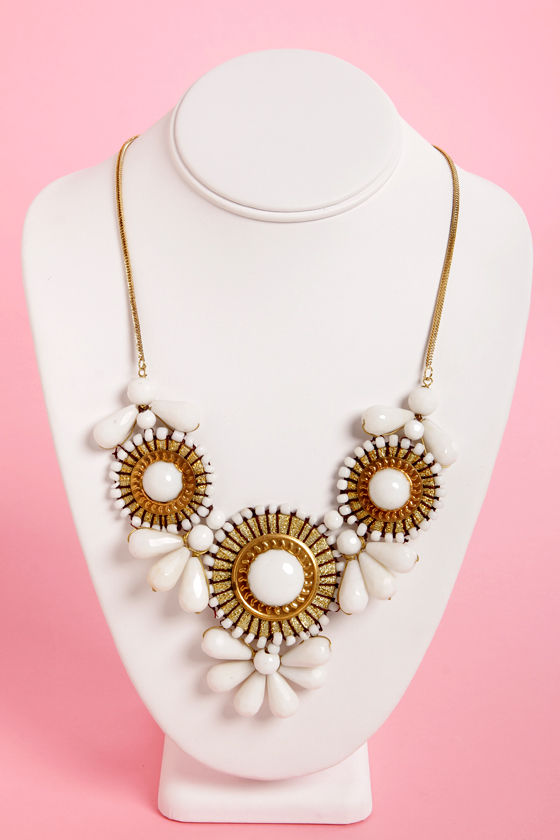 Zad Atlantis White Statement Necklace
Let the lost city of Atlantis be the inspiration for your accessories with the Zad Atlantis White Statement Necklace.
Three glimmering gold circles are framed by softly faceted white beads in brilliant fan-like designs, with matching center focal beads, creating a statement necklace with all the beauty of the ocean.
Also available in Turquoise, and Sea Green.